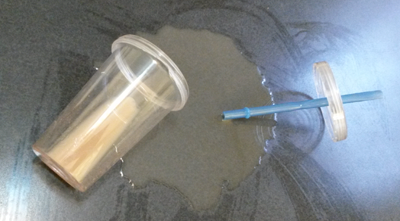 EXPERT TESTIMONY ON THE NEGLIGENCE STANDARD IS IMPROPER
Whether a certain topic is "beyond the ken" of an average juror is often cited as the litmus test for whether expert testimony is required.
A recent decision from the Pennsylvania Court of Common Pleas, Lycoming County, touches upon the other side of the coin, so to speak. In Drum v Dental Care Real Estate Partnership, Case No. 13-01,501, the Trial Court agreed with the defendant landowner's argument that a maintenance code which merely requires the property to "be kept in a proper state of repair, and maintained free from hazardous conditions" was not the proper subject for expert testimony because the code "simply restates a general negligence standard."
The takeaway is that litigator should be on the lookout for so-called expert opinions which relies only on catch-all standards which merely require proper maintenance. Jurors are well aware that premises are supposed to be properly maintained. If the expert cannot site a specific standard, such as a height or slope requirement, which was violated, then most likely the expert did not find any code violations. By relying on the catch-all "properly maintained" standard, the desperate expert is grasping at straws. Most importantly, unnecessary so-called expert opinion should not usurp the jury's role in determining whether the property was maintained in a reasonably prudent manner.

LACK OF NOTICE REAFFIRMED AS A BASIS FOR SUMMARY JUDGMENT
Over the past few years, it seems there has been a trend among trial courts that disfavors granting summary judgment on the basis that the plaintiff failed to establish notice. One would think that the notice requirement had been jettisoned at a clandestine meeting of a coterie of trial judges.
However, a recent Superior Court of Pennsylvania may resuscitate notice as a basis for summary judgment. In Rodriguez v Kravco Simon Co, –A.3d –- (Pa.Super. 2015), 2015 WL 720553, the Superior Court agreed that the record viewed in the light most favorable to plaintiff failed to raise a triable issue as to whether the defendant had constructive notice. The plaintiff attempted to argue that because the mystery liquid which caused his fall had become dry and sticky around the edges, it therefore must have been present long enough that the defendant should have discovered the condition. The Superior Court noted "without evidence of how long it takes the liquid in question to become sticky or dry, the jury would be unable to determine whether the spill was present for a sufficiently long time to warrant a finding of constructive notice."
Certainly whether the record is sufficient to raise an inference of any element of a plaintiff's cause of action must be determined on a case-by-case basis. Rodriguez is a reminder that such permissible inferences are distinguishable from guesswork, and cannot patch an evidentiary hole in a plaintiff's case.