---
Briggs Law tailors discovery in premises liability cases to the applicable state case law and has won numerous summary judgments in significant exposure cases. Briggs Law has a solid track record of disposing of cases via summary adjudication, well before the expense of trial preparation.
READ MORE...
---
The lawyers at Briggs Law have extensive experience with complex commercial disputes. We represent businesses and individuals, in a wide variety of business controversies, including contractual disagreements, equipment lease defaults, breach of contract claims, partnership disputes, claims against officers and directors, business dissolutions, and debt collection.
READ MORE...
---
We represent over forty (40) condominium and homeowners' associations ranging from six (6) units to over 200 homes. Moreover, our firm's representation of developers, municipalities, design professionals and construction companies provides invaluable insight to the challenges Associations regularly face.
READ MORE...
---
Litigation concerning wills and estates can be one of the most stressful legal challenges a client can face. There may be court battles over those still alive, such as guardianships and conservatorships, as well as legal fights over powers of attorney, patient advocate designations, and living wills.
READ MORE...
A Briggs attorney makes all the difference.
Latest Firm News
7
Aug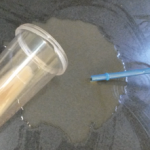 Whether a certain topic is "beyond the ken" of an average juror is often cited as the litmus test for whether expert testimony is required. A recent decision from the Pennsylvania Court of Common Pleas,...